Paul Kautz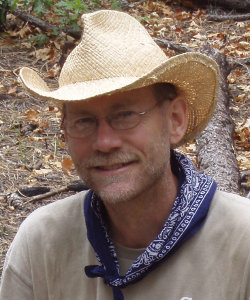 I grew up in the Rocky Mountains hiking pretty much every day, whether it was the mile to school or all over the trails during the summer. We didn't call it 'hiking' then - it was just playing and getting from one adventure to the next.
Hiking is a tremendously healthy experience that exercises your body, mind, and soul - and the best thing is that just about anyone can do it, no matter location or age.
Now, I camp, backpack, and lead others on frontcountry and backcountry outings to share my skills with them. The most enjoyment I get from life is watching a youth that has pushed himself to do more than he thought he could. Not watching him push himself, but watching him when he encounters the next challenge, or the next - he no longer doesn't think he can do it; instead he figures out how he can do it. Self-confidence and solid skills are two invaluable things us old guys need to pass on to the young ones.
I started writing as a website developer, then a bloger, and finally a book author. I sincerely hope my stories help youth and their families experience, enjoy, and embrace the outdoors in a caring, sustaining manner so the wild places I grew up with continue to be wild and loved.
Enjoy my site and I'd love to hear about your adventures. If you have questions or suggestions, or want to know more about me, or just want to say 'Hey!', use the Ask the Author link at the bottom to drop me an email.
Follow Me

---