Trail Tales - Vol. I
Tales from the Arizona Trail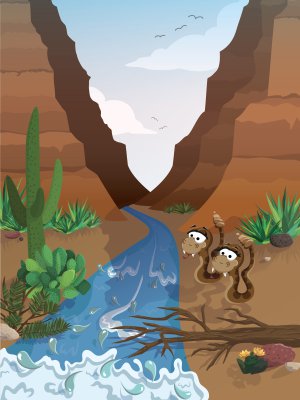 Top Secret Activities
Thanks for reading this book! I hope you enjoyed the stories, had a few laughs, and learned a bit.
Here are the extra activities and fun stuff you can do since you have the book.
What Readers Say
I would love to hear what you thought of the book. If you
Send Me Your Thoughts
, I might add them here...
Rick P: Tess and Mason were ssssssssweet!
Allisa S: I liked the great illustrations. I want to be an artist.
Top Secret Resources
Contest
If you color the picture in the back of your book, and email a digital photo of it to me, you could win. Three random winners will be chosen to receive a signed copy of my next book from all entries received every 6 months.
Enter Contest
Follow Me

---