SHT4U2NO: 150 Hiking Tips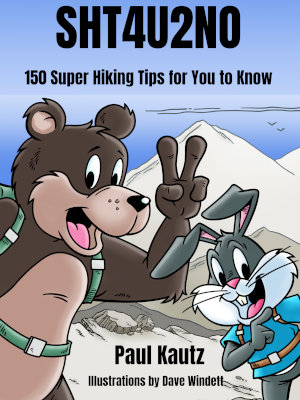 150 Super Hiking Tips for HIking Success
These super tips and words of advice for new backpackers and long distance hikers will prepare readers for the challenges of the great outdoors. Common situations that are often not even considered are discussed and explained with examples from the author's thousands of miles spent hiking across the country's wild trails.
Tips are grouped into 15 chapters of general categories so the reader can focus on specific areas whether that might be Setting Up a Safe Camp, Navigating Wild Terrain, Choosing Foods, or a dozen other topics.
The book can be purchased through Amazon, but if you Buy It Here it will be signed by the author and include a sticker for your water bottle.
Follow Me

---