Superior Hiking Trail Tales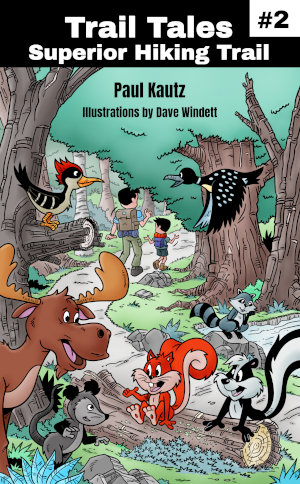 Trail Tales - Vol. II
Tales from the Superior Hiking Trail
As the boy named Scout hikes through northern Minnesota with his unassuming father, he encounters a miriad of local animals. Read how Scout cares for his new firends and helps them overcome their challenges with human visitors.
Entertaining illustrations and short stories prompt readers to consider how they might also enjoy nature and help keep it natural when out on their own adventures.
The seven short stories in this book are easy reading, but the Things To Think About after each story give readers a chance to contemplate how actions might impact the world around them. These stories provide a starting place for parents, teachers, camp staff, and other youth mentors to engage children in a discussion of environmental stewardship.
Follow Me

---